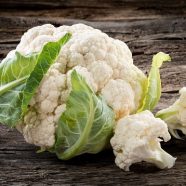 Most of the people love to cook the dish with fresh ingredients including fresh vegetables but cleaning these vegetables will be taking more times that is because most of us day to day life starts and ends with hurry. But no matter how much it takes for cleaning the vegetables, it is very much essential and important to clean your fruits and vegetables properly before eating or cooking them. This is because the fruits and vegetables have worms and other insects hiding in the seeds and crevices which are unable to see.
Moreover most of the fruits and vegetables are often sprayed with lot of harmful insecticides and chemicals to protect them from such insects and worms.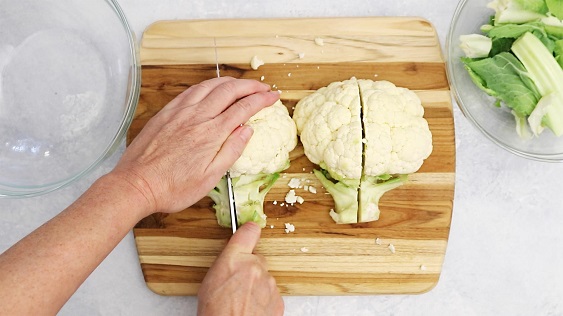 Among other vegetables the cauliflower is the one and only vegetable that contains lots of chemicals and insecticides are sprayed, so it is very important to wash cauliflower properly. In which this vegetable contains lots of hidden worms under its florets. If you want to use the organic vegetables and fruits then it should be free from these chemicals and insecticides.
In generally the vegetables are got from the soil where it contains bacteria, microbes such as like E.coli, Listeria and salmonella that could lead to bone disease. In order to avoid such kind of disease you need to wash the vegetables before cooking it, only then you can get the vitamins present in the vegetables.
Steps for cleaning the cauliflower
Disinfecting or cleaning a cauliflower vegetable is a important thing which you need to do to before using it any kind of the recipe, apart from washing the vegetables in water and soaking it in the hot water you can also follow the below steps for cleaning cauliflower.
This method of cleaning process uses the turmeric as it contains the antibacterial properties and it kills the germs present in the vegetables.
Step 1: First you need to separate the cauliflower from its stem then you need to wash out the dirt by rubbing the cauliflower in the running water, while separating the cauliflower carefully check the worms.
Step 2: In the bowl take enough hot water to immerse the cauliflower florets.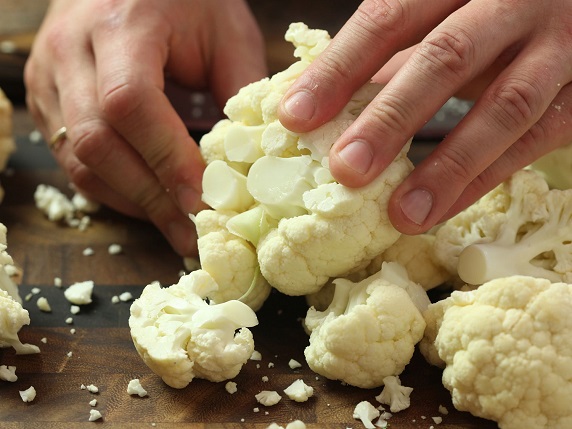 Step 3:  Add 2-3 table spoon of turmeric power into the water and give a stir for a second and leave it for about 20-30 minutes
Step 4: Then drain the water and rinse, now the cauliflower is ready for cooking and it is completely free from worms and insects.
When you follow the above steps then washing cauliflower task will become an easy work for you and you can even do this while you are going to office, which means you just make the cauliflower vegetable in hot water before going to bath and after bathing you can drain the water and start your cooking process.