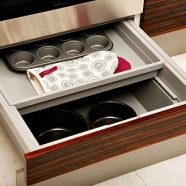 Oven drawer is generally known as the warming drawer but most of the home makers don't realize it and they are storing pots and pans in it.
The warming drawer be used for storage will not be fair at all because it is the spot to be used to keep your food warm after cooking. When you are willing to prepare more than one food at a time, you can prepare the dishes one by one and simple preserve the warmth by storing them in this warming drawer. But it is not meant to be used as the storage space to store your vessels.
Read More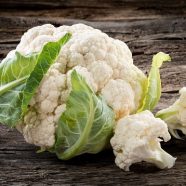 Most of the people love to cook the dish with fresh ingredients including fresh vegetables but cleaning these vegetables will be taking more times that is because most of us day to day life starts and ends with hurry. But no matter how much it takes for cleaning the vegetables, it is very much essential and important to clean your fruits and vegetables properly before eating or cooking them. This is because the fruits and vegetables have worms and other insects hiding in the seeds and crevices which are unable to see.
Read More